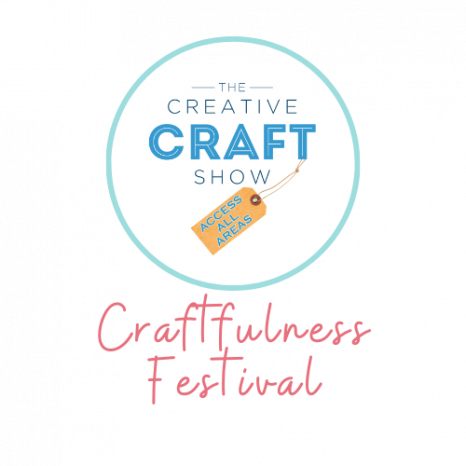 THE CREATIVE CRAFT SHOW
ACCESS ALL AREAS
Craftfulness Festival!
Following the huge success of our previous online events this year, we are delighted to announce a brand new, ground-breaking virtual event. Whether you've attended The Creative Craft Shows and you're a craft addict or not, this virtual event will inspire creative enthusiasts as well as those looking to start a new hobby. The Creative Craft Show – Access All Areas Craftfulness Festival will be bringing you over 50 hours of unmissable craft content and demos to keep you occupied until May 2021 – with a mindful twist!
Once you have your ticket, you will be given access to a private Facebook group and from Saturday 17th April, you'll be able to watch ALL of the amazing content. We know it's not possible to watch it all at the same time, which is why you have access to this amazing online event until 29th May 2021 – this is your boredom buster portfolio of craft ideas and tutorials for the rest of this year!
What's On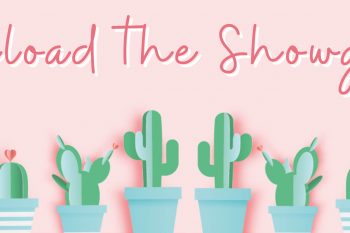 See the Showguide
Find out everything you need to know about the upcoming festival. The showguide includes descriptions of all the makes, kit lists, links to the shop, demonstrator bios and so much more!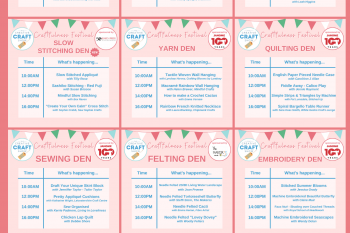 See the Timetable
These are the times that each workshop took place on the 17th April, all workshops can now be found in each individual Facebook group by clicking on 'media' or 'announcements'. You will need a ticket order number to gain access to the groups (you will also receive instructions on how to access each group).