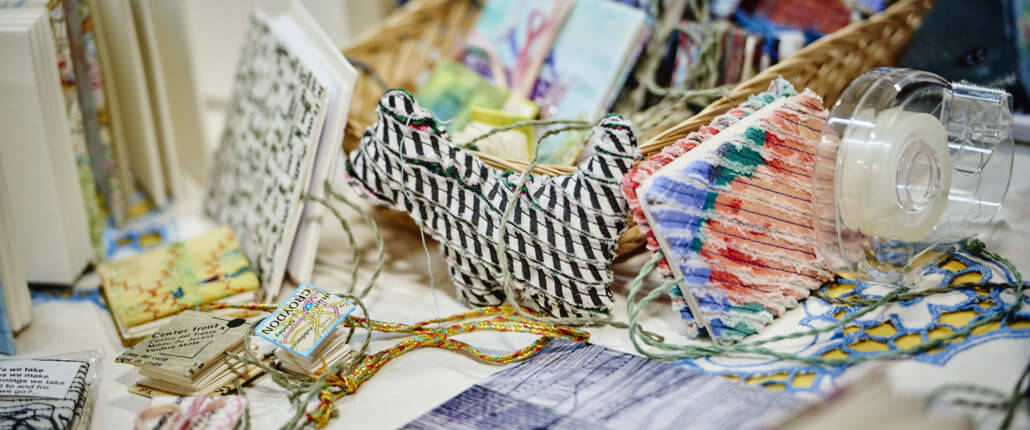 No need to book ahead – book on the relevant stand at the show. A range of Make & Takes from no charge to small cost to cover materials.
Stand numbers can be found here.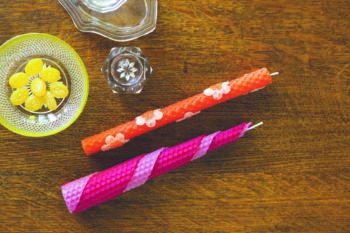 Sarah Ditchfield – Candles
Sarah Ditchfield author of "Making Candles" and the owner of Candle by Events, the candle-making experience company, will be at the Creative Craft Show on Friday 26 June.  Come along and meet Sarah at the Searchpress stand (E01), who will be signing copies of her book. You can even make your own rolled beeswax candle for FREE, which is one of the candle projects in her book.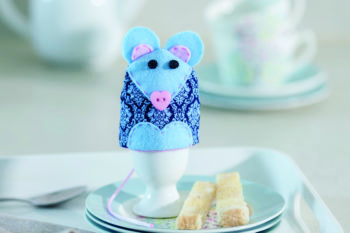 Helen Rhiannon
Make this gorgeous little mouse egg cosy from Helen Rhiannon's popular book, Sew Perfect Pets. Choose from a range of fabrics, make it and take it away to enjoy with your boiled eggs and soldiers!
Book on stand E01 (spaces are limited)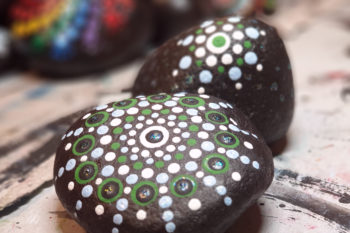 PRITY ROCKS
Dot mandalas, this therapeutic and relaxing form of art is so hookable that once you start you just can't stop. Have a go and see for yourself.
No skills required.Suitable for all ages. Book at the stand G09. Cost £10, includes 7 dotting tools, base painted rock and deco art paints! Limited places available.
Running time 45 minutes.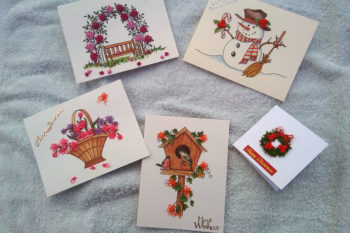 TATTING & DESIGN
An introduction to needle tatted lace.
In this 1 hour workshop you will learn the basic techniques for producing lovely needle tatted lace. We will make small flowers which can be made into a beautiful embellished greeting card of your choice. All you need will be provided and no previous experience is required.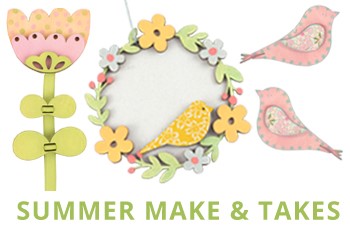 ARTCUTS
Learn to craft with Birch wood and create a wreath, hanging flower or flying dove! We will show you how to stamp and colour onto wood as well as decoupage with Japanese papers. Visit our stand to book your place on one of our summer projects.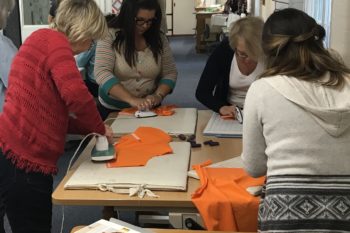 Jenniffer Taylor – Sewing Surgery
Sewing Surgery.
Struggling with your stretch or woven fabric dressmaking projects? Is choosing the right interfacing a bit of a mine field ? Then head over to stand E02 where Jenniffer will be holding a sewing surgery: sharing her tips and tricks with a practical and interactive demonstration using a range of interfacings and fusible tapes.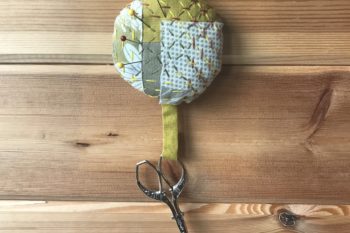 Jenniffer Taylor – Sashiko
Sashiko Scissor keeper.
Learn another of Jenniffer's upcycling passions – sashiko stitching.  This traditional Japanese technique was originally used to repair garments but Jenniffer will show how you can incorporate this beautiful yet simple stitch into your creative projects, starting with this gorgeous Sashiko Scissor Keeper.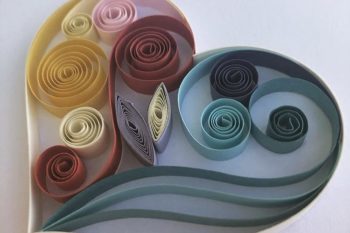 The Paper Genie – Quilling
Come along and learn the techniques to create this beautiful quilled heart with The Paper Genie. All materials included, head to stand E08 to book your place.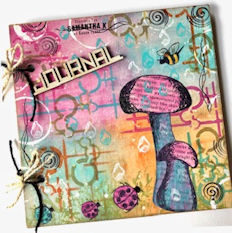 SAMANTHA K
FRIDAY AND SUNDAY ONLY – join experienced craft tutor and Design Team Member, Karen, to create a beautiful MDF Journal Cover using mixed media techniques. Stand D03.