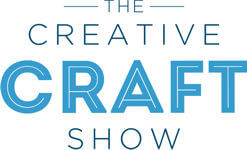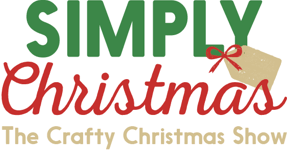 INCLUDES ENTRY TO SIMPLY CHRISTMAS

4-7 November 2021 · NEC · Birmingham
We can't wait to bring you The Creative Craft Show / Simply Christmas
Get all of your much loved craft supplies and attend workshops, in a covid secure way.
We will bring you a selection of your favourite features, exhibitors and workshops with a focus on quality whilst ensuring we provide the space to enjoy your day safely.
The Creative Craft Show is a haven for knitting, cross stitch, paper crafting, jewellery & dressmaking and stitching enthusiasts, offering all the very latest supplies, ideas and innovations in the hobby world! You'll find everything from kits, charts and patterns to fabrics, yarns, threads and buttons plus opportunities to glean advice from industry experts.
At the show
VIP
NOW AVAILABLE
Please note: VIP tickets are removed from sale online the Monday before the show, you can still upgrade at the show subject to availability.
A VIP Ticket includes:
Includes:
Fast Track entry
Exclusive make & take programme (must be pre-booked see below)
Exclusive use of the Shop and Drop area (no need to carry round heavy bags!)
VIP lounge area with unlimited hot and cold drinks
A pastry in the morning and a cake in the afternoon
Complimentary show guide
VIP passes £35 per day.
Children under 16 are welcome into the VIP area with a ticket (£12). You can also buy a carer access ticket if required, please call us on 01425 277 988 (carer tickets include shop & drop & drinks only). If you have already purchased a ticket and wish to upgrade for £25 please go to the ticket desk on arrival at the show.
(link will take you to a normal morning ticket – upgrading to VIP will give you an all day VIP ticket)
VIP – Covid safety:
The VIP area has been vastly increased to accommodate social distancing.
Make and takes will need to be booked in advance on the website. Makes and takes will be located in a room at the back of the VIP area. Numbers will be limited to 8 per session. (creative show only). These will be announced soon – check back for details.
Tables will be positioned in line with social distancing rules
We will be operating a one way system – we suggest you grab your refreshments as you enter the VIP area as this will be positioned next to the entrance.
There will be a designated cleaner for the VIP area to clean the tables after each use.
The show guide will be available to downloaded on our website before the show.
We will still operate a shop and drop – this will be located next to the entrance/exit. Staff will wear gloves and a mask.
Getting There
NEC, Birmingham · B40 1NT
NEC, Birmingham · B40 1NT
The NEC is at the heart of the UK's transport network. CLICK HERE for road, rail, bus and flight directions.
By Rail:
Birmingham International Station is within the NEC complex and gives easy access to the show.
Discount travel with Avanti West Coast. Exhibitors and visitors can take advantage of discounted train travel to the show. The offer is applicable on advance Avanti West Coast main line routes/tickets only. Advance tickets go on sale 12 weeks from the dates of travel.
What is the offer?
Simply book your journey to the NEC using the link below and the 20% discount will be automatically applied to your booking: http://po.st/creativecrafts
What do I need to do to validate my ticket?
You need to make sure that you have confirmation that you are attending an event at the NEC with you when
you are travelling (as the conductor may ask you for this on the train). So, please make sure you have your
exhibitor/visitor passes or email confirmation with you.
By Car:
The NEC is situated 8 miles east of Birmingham city centre, just off junction 6 of the M42 and is clearly signposted.
Daily car park charges apply. Pre-pay for parking and save on daily rates HERE.
Resorts World Birmingham offers the perfect opportunity for exhibitors or visitors to relax after a day at the show with restaurants, shops and spa available within the complex.